Valley Churches United would not exist without the generosity of our donors. We accept no government funding; it is entirely through the continuing, strong support from our community --- individuals, businesses, churches, and organizations --- that we are able to provide critical services to our low-income neighbors.
We have many individual donors who provide cash donations through our annual fundraisers. Donors also give generously to our Christmas project by purchasing gifts for local children or by "adopting" a family. In 2014, close to 600 children had their Christmas wishes fulfilled entirely by our local donors. Individual donors also contribute every year during our food drives. (You may have noticed VCUM food barrels and grocery bags at your favorite market.)
We live in an incredibly generous community and, even during economic down times, our neighbors continue to support Valley Churches.
Interested in donating? DONATE NOW
Businesses and Organizations
We also rely a variety of local businesses and organizations for their support.
Safeway donates food daily to Valley Churches and many other businesses donate regularly as well, including:
Ben Lomond Market
Coffee 9
Felton Farmers' Market (seasonal)
Johnnies
New Leaf Markets
Santa Cruz Farmers' Market (year 'round)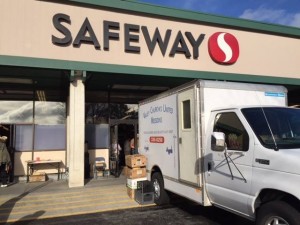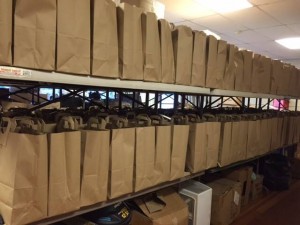 Item donations come in as well from local schools, service clubs, churches, and youth groups.
Although we maintain a wide network for receiving food donations, the increasing demand on our services causes us to rely even more heavily on an active food donor base. If you are interested in coordinating a food drive on our behalf, please let us know by calling or contacting us via email!
Because donations are our life-blood, we have several fundraisers/food-raisers each year.
Buck for Hunger --- a mail campaign asking for cash donations
Tasting Under the Redwoods --- our first large, public fundraiser featuring food tasting, wine, and beer from 25 local restaurants, ten wineries, and four breweries, plus live jazz and a silent auction
The Valley Christmas Project --- a call for cash donations, as well as an opportunity for donors to give directly to low-income families by purchasing gifts or store cards
The Annual Christmas Gala --- a holiday dinner and auction held at Scopazzi's every December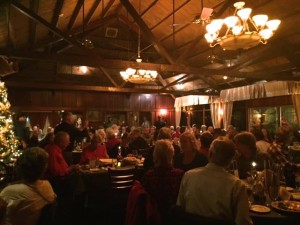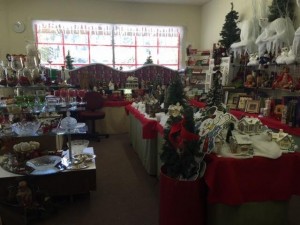 Every year, a small group of dedicated volunteers set up our Christmas Boutique. The boutique offers a wide array of gift items at discounted prices --- serving the dual purpose of raising money for Valley Churches but also providing clients with an affordable shopping experience. The boutique is open 7 days a week, beginning on November 1 and remains open until Christmas Eve.
The boutique is staffed 100% by volunteers and all of the wonderful gift and household items sold have been donated by businesses such as Zinnia's in Scotts Valley, Mountain Feed and Farm Supply in Ben Lomond, and also by many caring individuals. Last year (2014), the boutique raised over $10,000. This year the boutique will have a Toy Land theme.